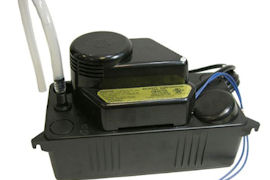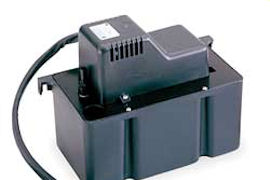 Green Pump Initiative – R Perkins are very pleased to announce that they will be joining National Condensate pump Recycling scheme. Climate Center has teamed up with Aspen Pumps to introduce the claimed first nationwide recycling scheme for condensate pumps.
1. Waste Today, Not Tomorrow
Jason Crouch of Aspen Pumps said: "We are delighted to be working with Climate Center on the initiative. We are continually asked by installers where they can send back unused items like cables, tubes and reservoirs that are not required for a replacement installation. It makes sense both economically and environmentally to recycle them.
2. No Splits In Recycling Issue
Condensate pumps are one of the hidden but essential components in many air conditioning and refrigeration systems. They are commonly used in popular split-type and multi-split air conditioning systems, as well as in refrigerated supermarket display cases, conveying condensate water away from the evaporator to be disposed of safely.
3. Recycling For Others
Under the scheme, recycling points are being located at Climate Center branches across the UK. Installers and field engineers can use the bright blue and yellow bins to deposit unused parts and packaging from newly purchased condensate pumps. All proceeds from the initiative will be donated to Water Aid, the international charity that provides clean water and safe sanitation for the world's poorest people.
4. Green Schemes For Pumps
"We are encouraging customers to use the scheme, as it delivers wins on several fronts," says Climate Center Product Manager Barry Green. "It saves on landfill costs, reclaims useful materials, helps the environment locally – and provides funds to help support the great work of Water Aid. "